THE INTERNATIONAL PAYROLL COMPANY
Fully Managed, International Payroll Solutions, with:
Payroll Services
Outsourcing your payroll function increases business optimization…
HR Services
Outsourcing your HR services can give you the advantage of lesser…
PRO Services
Every business will require some additional services even after the…
A company's employees are some of its most valuable assets. Recruiting, training, employment processing, and retaining talented professionals take a ton of work; not to mention a knowledgeable Human Resources (HR) department.
At Payroll Middle East, we provide unrivaled Payroll Services in UAE. With over decades of experience in offering payroll services, PRO, and HR services in Dubai within the region, the firm has the expertise in addressing the requirements of clients and deliver outstanding solutions to a range of UAE organizations.
Having collaborated with some of the biggest retailers, innovative companies, and multinational corporations in the UAE, we've reinforced a reputation as among the trusted service providers in UAE when it comes to payroll, PRO, and HR outsourcing. We dedicate resources to ensure all tasks are managed by experts whilst satisfying legislative requirements.
Streamlined Company HR/Administrative Functions
Decreasing the amount of time a business's HR department spends each month on admin benefits the entire company as this frees up resources and allows for focused attention on aspects that matter most. That is why we have designed comprehensive solutions alongside consultancy services to aid businesses and corporations in focusing on what is most important – their people.
Forget about maintaining an in-house HR department. Our HR solutions in Dubai won't just save valuable time but also cut costs as we streamline all HR processes. As a matter of fact, research shows outsourcing HR functions can increase productivity and improve workflow by over 80%. Whether you have a large enterprise or a small business, the seasoned experts in Payroll Middle East will support you and cover your bases to help ensure you have a team on your side that allows you to attain your expansion goals.
Our fees start from AED 1,000 per month. Call us for a free, no-obligation initial consultation.
Payroll Outsourcing Services in Dubai
Managing payroll, accounting, and all other financial responsibilities in-house and at once is time-consuming and prone to errors. A number of businesses, however, still do these activities themselves, not realizing such routine admin work is getting more complex by the day, which is a drain on valuable resources.
With our expertise, clients of the firm enjoy the following:
Focused attention on core activities of the business
Payroll is not a critical function that affects sales and the bottom line of a business directly; however, if it is carried out poorly, it'll put the business in jeopardy. In UAE, businesses are required to fully comply with various laws with respect to labor and employment. There are penalties for withholding employees' pay or delaying remuneration. There is also the need to maintain employee records.
As an employer, there's a need to understand hour and wage laws as well, including overtime pay and sick leave, which are highly technical. There's also the requirement of unemployment compensation and gratuity pay for every employee. All these sap internal attention and time away from the business's core activities. Payroll Outsourcing of employees to our experts will not just help ensure your time is spent on critical business aspects but also full compliance with regulations. Our payroll services in Dubai free up your employee's time as well to work on providing better returns to your business.
Considerable cost savings
The implementation and management of payroll systems also drain valuable company resources. If a business opts to utilize a payroll system, it needs to be purchased and the extensive infrastructure which includes software, hardware, cloud technology, and network capabilities among others, requires regular updates for maintenance.
This is difficult for businesses as they have to invest large sums while working around budgetary constraints. At Payroll Middle East, our payroll services in UAE eliminate this difficulty. We provide businesses, regardless of size, with a dedicated in-house payroll management team that's composed of seasoned experts that can be relied on around the clock.
Reduced security threats
Payroll management quickly becomes a nightmare for businesses as there are a number of security aspects involved. We have witnessed increasing incidences of fraud, embezzlement, and all other financial crimes currently happening within companies, which is why businesses now entrust confidential payroll data with our experts on payroll processing. The firm utilizes secure data storage measures to safeguard the sensitive information of our clients.
We offer payroll solutions not just to handle your payroll; our team becomes your payroll department, understanding the business and its needs to create a payroll management service that delivers what your business requires. With our payroll services in UAE, our payroll specialists will perform the following:
Initial setup of payroll components;
Setup of holiday records for each employee;
Addition of pay and deduction components to the company payroll system to meet the requirements of businesses;
Fine-tuning of the payroll system to ensure smooth payroll processing;
Drafting and expert advisory on labor/employment contracts;
Update of compulsory elements according to UAE legislation;
Management of transfer orders to banking institutions;
Validation of pay slips;
Processing of payroll, taking into account salary entitlements, and other benefits, and making necessary deductions;
Review of bank transfer letters, salaries or payroll cheques, and payment vouchers;
Calculation of statutory gratuity payments;
Preparation of certificates and payroll records;
Issuance of terminations (based on client's instructions)
Call us to discuss your payroll needs with our specialists TODAY!
PRO Services in Dubai
UAE is constantly growing, attracting local and foreign investors to establish businesses within the country. Although viable, business setup in Dubai and the rest of the UAE can be complex and overwhelming with all the cumbersome paperwork local authorities require for its completion.
For entrepreneurs and investors, time is valuable. Foreign nationals also have to deal with government agencies to ensure legal residence in the UAE. Instead of running behind complicated procedures and making errors every step of the way, clients acquire our PRO services in UAE.
Our experienced Public Relations Officers handle all kinds of legal documentation and paperwork processing with different government agencies, including the Department of Economic Development, Chamber of Commerce & Industry, and Ministry of Human Resources and Emiratisation. Our PRO services in Dubai is mainly for:
Passport clearance;
Legal document notarization;
Employment and residence visa processing;
Processing of immigration and labor cards;
Trade license renewal and approval;
Acquisition of NOC letters;
Regulatory approvals;
Security passes;
Opening of corporate bank accounts;
Attestation of documents;
Amendments of legal documents
PRO services in UAE: Advantages
Time and Money Savings
The processes involved in getting approvals and processing documents with different government agencies can be a hassle for most individuals and businesses. Relying on our PRO services in Dubai will be able to save you a considerable amount of time, which you can redirect to more important tasks instead of queuing up in different departments.
Our team for PRO services in Dubai can also save money as they help reduce the cost of processing and clearing documents. Additionally, we eliminate the need to maintain an in-house PRO or administrative department for your business.
Avoid Fines and Delays
By having cultivated longstanding relationships with key government agencies, our Public Relations Officers can decrease the likelihood of delays and fines. The experts at Payroll Middle East also keep themselves updated in changing legislation and business policies in the country. When government agencies have inquiries, we are able to respond on your behalf.
Meet Legal Requirements
Our PRO Services include the review and verification of documents to help ensure clients meet the legal requirements and secure the approval of government agencies. The firm has decades of experience providing PRO services, which means we can also provide expert advice on how to navigate legal complexities and hasten the process of government agencies.
Rely on Payroll Middle East to benefit from all the advantages of acquiring PRO services in UAE. Our experts don't just assist clients in meeting their judicial and governmental responsibilities, but we also maintain maximum confidentiality with the processing of documents. Call us today to book a free, no-obligation initial consultation with our team of seasoned PROs.
HR Services in Dubai
The HR outsourcing team of Payroll Middle East provides full support to businesses for a range of human resource challenges. Perhaps the business has too much for it to handle internally. Maybe it needs more bench strength or an organizational restructuring and you are not sure where to start. Whether you plan on relieving your overburdened professionals or your company is currently experiencing significant growth, we are here with seasoned, knowledgeable experts that can provide assistance, solutions, and strategies suitable for your business.
We offer flexible HR outsourcing services, and tailored solutions that cater to the needs and requirements of different organizations. Our main purpose is to aid clients in realizing the best results. When you choose the firm, you will enjoy peace of mind which comes from unparalleled support and minimized risk. We also make it easier to optimize company processes.
HR Outsourcing Services in UAE: Benefits
Cost savings – our HR outsourcing services produce significant savings in comparison to employing full-time, qualified HR professionals. We also eliminate the need for additional workspace and training for the entire HR department. Take note: managing employees is complex; it requires specialized knowledge in order to prevent running afoul with UAE law. Our HR professionals will help ensure you avoid fines and penalties from violations that can be substantial.
Assistance from experts – our HR outsourcing services provide access to seasoned consultants with firsthand experience in facilitating HR services for various companies in different industries. The HR professionals at Payroll Middle East strive in being updated on regulations and policy changes that may affect companies and their workforce in UAE.
Improved compliance – Ensuring compliance is among the major tasks of HR departments, and it is a multifaceted job. Employment and wage laws change all the time. Businesses must adhere to policies as failure to comply has financial consequences. Turn to our experts to prevent that. We help ensure employee management practices of the company comply with UAE legislation, from the hiring and drafting of labor contracts to payroll processing and handling of employment disputes.
Flexible, Customized Human Resource (HR) Solutions
If you are like most business owners, you are probably spending lots of time on less productive tasks that are likely to be HR-related. You might have also tried delegating HR-related tasks to "ad-hoc HR managers." It is understandable for small businesses to try and cut expenses by going with this route. However, studies show that 20% of such employees don't trust their abilities in managing HR without committing errors, especially on compliance and company payroll.
With our HR outsourcing solutions, Payroll Middle East will become your HR department. You will receive ongoing support that is tailored to the specific needs of your business. As our client, you will be assigned dedicated, experienced professionals who will handle all your requirements, including, but not limited to:
Labor and employment agreement/contract drafting (both in English and Arabic);
Labor and employment disputes advisory and support;
Turnkey recruitment and staff outsourcing solutions;
Processing of local residency status of candidates;
Analysis of budget restraints, recruitment freezes, and headcount restrictions;
Assistance in expansion or recruitment of workforce on a temporary or full-time basis;
Opening of accounts and management of salary transfers to accounts of employees;
Activation of payroll account with the Ministry of Labor for each employee
Call us today to book a free, no-obligation initial consultation with our experts on HR outsourcing.
Latest Blog Posts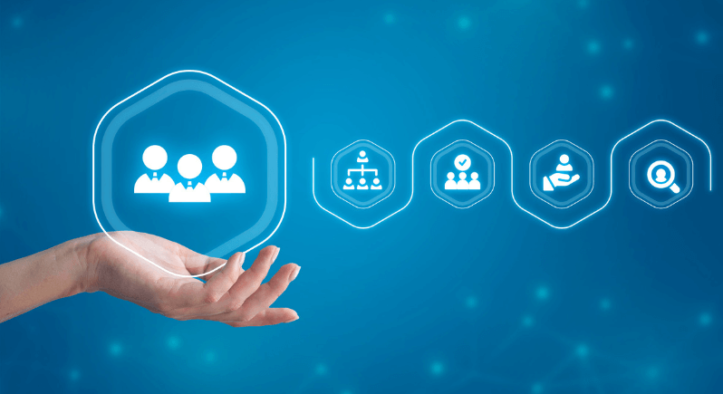 Running a business is not an easy task. There are a lot of different factors…
There are different types of employment contracts under Federal Law Decree No.33 of 2021 concerning…
Our Clients