In meeting the pace of varying compliances, evolving markets, and business growth, payroll processing can be complicated, especially if you consider the legal and financial implications.
Every business in Bahrain needs to process wages of staff members in a timely and accurate manner; however, it's not a simple task to complete. How would you factor the reimbursements, leaves, loan advances, and other dynamic HR inputs at the same time managing various salary structures? Is your business capable of complying with statutory regulations which is constantly changing while managing all those things? More and more businesses have found that spending time and effort in all that is unreasonable. This is why they seek the help of the payroll specialists of Payroll Middle East.
Bahrain regulations on the company payroll and employee wages
It is mandatory for businesses in Bahrain to register to the Wage Protection System and be compliant with all regulations set by the Bahrain Central Bank and Labor Market Regulatory Authority. A business also has to issue payroll cards and streamline salary disbursement for employees.
In Bahrain, although there is no personal income tax, an employee is responsible for 1% of the monthly wage for unemployment insurance. An employee is also required to contribute 6% from the monthly salary for social security.
As for the employer, it has to contribute 9% of the salary of an employee to social security, as well as pay 3% tax for the employee's salary.
Choosing to partner with our team of experts will take running payroll and maintaining full compliance off your shoulders. Working with our payroll team can help in dealing with matters that pertain to compliance, which means you will be able to focus on your business operations rather than worry about getting penalized.
Reasons Why Clients Trust Us for Bahrain Payroll Outsourcing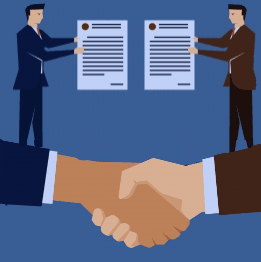 Our payroll services in Bahrain can free up a considerable amount of resources, bandwidth, equipment, and time, and help a business gain control of its payroll process. The help of our expert team on processing payroll is preferred by companies compared to setting up and processing payroll in-house.
At Payroll Middle East, clients can expect the following from our payroll and HR solutions:
Accurate, flexible, and timely delivery
Accurate handling of statutory requirements
Opportunity for a significant reduction in operating costs
Continuity and reliability of service
Substantial investment isn't required for training payroll experts or acquiring IT infrastructure for payroll
Focus on continuous growth and improvement of processes
Improvement in company management productivity
Payroll Middle East has a team of payroll specialists based locally that are seasoned in providing tailored payroll outsourcing and HR solutions. The preferred partner of a substantial amount of clients, the firm has decades of experience in helping small to medium-sized businesses and multinational corporations in processing payroll. Our experts can process a significant amount of records on payroll on any time frame.
We provide accuracy in the processing of your company payroll, which can be credited to our team of skilled and highly qualified accountants. The team puts focus on company payroll exclusively. We help ensure complete confidentiality on all sensitive information while providing transparency to company management and employees.
We don't just help businesses perform complex payroll calculations, but our experts also help meet statutory requirements in order to provide an end-to-end solution for payroll processing.
How Payroll and HR Solutions Work
Our team of payroll specialists process company payroll by gathering the information of employees (hire date, pay rate, and job title among others), obtaining time card data, making calculations on the pay that is due to every employee, then paying the exact amount through the issuance of a paper cheque or by direct deposit.
If you choose to work with our team, here are some of the steps that are followed when processing company payroll:
Set up the payroll process with employee and company data, including company payroll bank account(s) and the bank accounts of employees for direct deposit.
Obtain time card information (hours worked or clock in and out times) each pay period for making wage calculations.
Collect information on new employees and provide new hire reporting.
Confirm hours worked every pay period if they're paid or unpaid, then calculate gross pay.
Process necessary deductions (e.g. benefits and garnishments for family support) and run the payroll.
Make deposits to accounts of employees (pay card, direct deposit) and deliver paychecks and/or advice to employees' homes or the office.
Make payments due to vendors on your behalf e.g. financial institutions and insurance companies.
Provide reports on company payroll to the business.
Payroll Middle East can facilitate your payroll and HR functions to overcome challenges and help you spend valuable resources including time on core business activities. We will help you minimize risks, penalties, and fines pertaining to incorrect or late filings.
For all those who are in search of a cost-effective, reliable, and flexible payroll processing company in Bahrain, don't hesitate to reach out to the firm's payroll team. We're offering a free, no-obligation initial consultation. Send us an inquiry or call us today!