The Leading Edge Alliances-USA
Founded in 1999, LEA Global is the second largest international association in the world, creating a high-quality alliance of 220 firms focused on accounting, financial and business advisory services. LEA Global firms operate from 620 offices in 106 countries, giving clients of LEA Global firms access to the knowledge, skills and experience of 2,222 partners and 23,437 staff members.
Arab Society for intellectual property
ASIP aims at promoting and developing Intellectual Property protection in the Arab world through the encouragement of the development and modernization of IP systems and laws and regulations that govern them. ASIP is dedicated to the building of capacity and expertise of IP professionals and practitioners, as well as enhancing awareness among the general public.
FAR – Farhat Office & Co.
Farhat Office & Co. is well renowned Certified Public Accountants and Audit firm which have been established since 1985 in the UAE. Farhat Office & Co. is a leading provider of accounting and business advice to entrepreneurs, owner managed, and private businesses.
Canadian Business Council
The Canadian Business Council endeavors to foster communication and networking between Canadian and other business people in the region, and to build awareness amongst the regions' business community of the contribution that Canadians and Canadian goods, services and technologies have made in the development of the UAE.
British Accounting Association
The British Accounting and Finance Association (BAFA) is the working name of the British Accounting Association which was established in 1947. It is a UK learned society which brings together those interested in teaching and research in accounting and finance.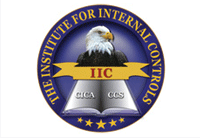 The Institute of Internal Controls-USA
The Institute for Internal Controls is dedicated to promoting an effective internal controls environment in all organizations by providing high quality research and education in all areas of internal controls.
Kutum & Associates – Canada
Dr. Imad Kutum is the founder and President of Kutum & Associates Inc. He is a business professional with more than 20 years of business management consulting and accounting experience in Canada.
American Accounting Association – USA
The American Accounting Association is the largest community of accountants in academia. Founded in 1916, we have a rich and reputable history built on leading-edge research and publications. The diversity of our membership creates a fertile environment for collaboration and innovation.
Arab Society of Certified Accountants
An Arab regional professional society dedicated to the promotion of the highest accounting, auditing and ethical standards and to capacity building through the institution of globally recognized educational and examination qualification programs.
GCC Commercial Arbitration Center
The Centre is considered as a regional arbitration authority which is independent from the six GCC member states, including the host state. It has an independent legal entity and enjoys administrative, financial and technical independence. Meanwhile, it is considered as one of the GCC organs.